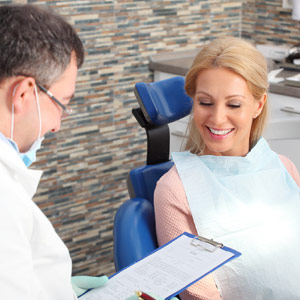 In an ideal world, your family's dental needs would mesh seamlessly with the family budget. Alas, it's not always that way, and it can often be a head scratcher figuring out how to pay for needed dental work.
You can reduce treatment costs with dental insurance, which could conceivably cut your bill in half. But dental policies often have payment caps and coverage limitations on materials and procedures. And unless someone else like an employer is paying for it, you'll have to subtract the premiums you're paying from any benefits you receive to reveal what you're actually saving.
Even with dental insurance, you can still have a remaining balance that exceeds what you can pay outright. You may be able to work out a payment plan with the dentist for extended treatments like braces, but this might not be possible in other cases.
That leaves financing what you owe with loans or credit cards. For the latter, it's highly likely your dentist accepts major credit cards. But since many cards charge high interest rates, you could pay a hefty premium on top of your treatment charges the more you extend your payments on a revolving account over time.
Your dentist may also participate with a healthcare credit card. Although similar to a regular credit card, it only pays for healthcare costs like dental fees. Interest rates may also be high like regular cards, but some healthcare cards offer promotional periods for paying a balance over a designated time for little to no interest. But late payments and overextending the promotional period could nullify this discount.
You might save more on interest with a loan that has a fixed interest rate and payment schedule rather than a credit card with revolving interest (although credit cards may be more suitable for smaller expenditures while a fixed loan works better for larger one-time charges). One in particular is a healthcare installment loan program, one of which your dentist might be able to recommend, which is often ideal for paying dental costs.
Paying for your family's needed dental care can be financially difficult. But you do have options—and your dentist may be able to assist you in making the right choice.
If you would like more information on managing your dental care costs, please contact us or schedule an appointment for a consultation.