Posts for: July, 2014
By Brittney Craig, DMD
July 17, 2014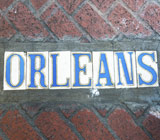 Think of New Orleans, Louisiana, and what comes to mind? The sound of jazz pouring out from a nightclub in the French Quarter… the smell of shrimp boiling in a spicy gumbo… the fresh feeling you get after you've cleaned between your teeth with dental floss?
You may not know it, but besides its culinary charms and musical mojo, New Orleans has another claim to fame: It's the historical home of dental floss. In the early 1800's, a pioneering dentist by the name of Dr. Levi Spear Parmly recommended that his patients clean between their teeth with a silken thread. Long before the role of oral bacteria was recognized, it was Dr. Parmly's belief that cavities were caused by foreign material on the tooth surfaces. But it took until nearly the end of the century for his invention to become available in handy dispensers. And the rest, as they say, is history.
Today, of course, we know much more about the causes and treatment of tooth decay. For example, we know that harmful bacteria in plaque — the sticky biofilm that builds up on your teeth in the absence of effective cleaning — release chemical substances that erode tooth enamel; this causes cavities (tiny holes in the tooth) to begin forming. We also know that while brushing alone helps remove plaque, it's far and away more effective when combined with flossing.
Yet there's one thing we're still not sure of: Why don't more people use dental floss regularly? Did you know that with careful attention to your oral hygiene, tooth decay is almost completely preventable? Plus, dental floss is now available in many different varieties: It's no longer made of silk, but can consist of nylon or gore-tex thread; it comes waxed or unwaxed, round or flat… even flavored like mint or bubble gum!
So here's our suggestion: Find a style of dental floss you like, picture yourself on Bourbon Street… and spend a few minutes flossing every day. Your teeth will say "merci beaucoup."
If you would like more information about flossing and cavity prevention, please call our office to schedule a consultation. You can learn more in the Dear Doctor magazine article "Tooth Decay."
By Brittney Craig, DMD
July 02, 2014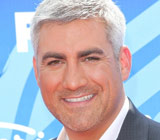 Like many who have risen to the top tier in show business, singer Taylor Hicks found that he needed a few things (besides talent, of course) to really succeed: a willingness to seek out opportunities and work hard; a unique and energetic stage presence; and a bright, appealing smile.
"Everyone wants to have a great smile," Hicks recently told Dear Doctor magazine. "In my business, it's one of the most important things. A lot of what I do is smiling and having fun, being in front of the camera and taking pictures."
To help him keep his smile sparkling, Hicks opts for in-office whitening treatments from his dentist. These treatments are a safe, quick and effective way to lighten teeth by 3 to 8 shades in a single one-hour visit. Best of all, you don't have to be an American Idol winner or a Las Vegas headliner to take advantage of them — in fact, we offer them right here in our own office.
Why choose in-office treatments instead of take-home trays (or over-the-counter products)? While each system can be effective at lightening teeth to some degree, the in-office method offers several distinct advantages. For one, it's the fastest way to get your teeth as bright as they can be; the same lightening that can be achieved in one office visit could take a week when done at home, using custom-made trays and dentist-supplied bleaching solutions — and several weeks with over-the-counter products! So if your time is limited, in-office treatment is the way to go.
Plus, in-office treatments are performed under our direct supervision. That means we can safely use the most powerful whitening gels, and achieve the maximum control over the result. This can be important when you have crowns or replacement teeth such as implants, which Hicks has. Artificial crowns don't whiten like natural teeth, so it's important to get just the right degree of lightening to produce an evenly bright smile.
The bottom line, of course, is the result: a dazzling white smile. "In entertainment, a big, pearly white smile makes a difference," Hicks said. But you don't have to be an entertainer to enjoy the benefits of a brilliant smile — we do it for plenty of "regular folks" too.
So if your smile could use a little brightening, why not call us and schedule an appointment for whitening treatment? You can learn more in the Dear Doctor magazine articles "Teeth Whitening" and "Important Teeth Whitening Questions Answered."