Posts for: December, 2015
By Brittney Craig, DMD
December 27, 2015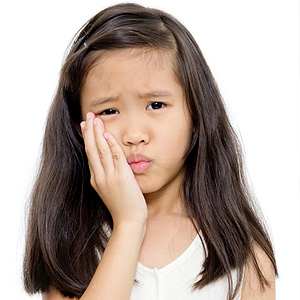 Even though a child's primary ("baby") teeth eventually give way, it's still important to treat them if they become decayed. Primary teeth serve as guides for the emerging permanent teeth — if they're lost prematurely, the permanent tooth may come in misaligned.
If the decay, however, affects the tooth's inner pulp, it poses complications. A similarly decayed adult tooth would be treated with a root canal in which all the pulp tissue, including nerve fibers and blood vessels, are removed before filling and sealing. Primary teeth, however, are more dependent on these nerves and blood vessels, and conventional filling materials can impede the tooth's natural loss process. It's better to use more conservative treatments with primary teeth depending on the degree of decay and how much of the pulp may be affected.
If the decay is near or just at the pulp, it's possible to use an indirect pulp treatment to remove as much of the softer decay as possible while leaving harder remnants in place: this will help keep the pulp from exposure. This is then followed with an antibacterial agent and a filling to seal the tooth.
If the pulp is partially exposed but doesn't appear infected, a technique called direct pulp capping could be used to cover or "cap" the exposed pulp with filling material, which creates a protective barrier against decay. If decay in a portion of the pulp is present, a pulpotomy can be performed to remove the infected pulp portion. It's important with a pulpotomy to minimize the spread of further infection by appropriately dressing the wound and sealing the tooth during and after the procedure.
A pulpectomy to completely remove pulp tissue may be necessary if in the worst case scenario the pulp is completely infected. While this closely resembles a traditional root canal treatment, we must use sealant material that can be absorbed by the body. Using other sealants could inhibit the natural process when the primary tooth's roots begin to dissolve (resorb) to allow it to eventually give way.
These all may seem like extraordinary efforts to save a tooth with such a short lifespan. But by giving primary teeth a second chance, their permanent successors will have a better chance of future good health.
If you would like more information on treating decay in primary teeth, please contact us or schedule an appointment for a consultation. You can also learn more about this topic by reading the Dear Doctor magazine article "Root Canal Treatment for Children's Teeth."
By Brittney Craig, DMD
December 05, 2015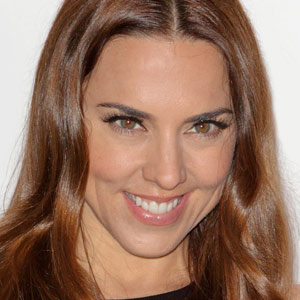 As a member of the best-selling pop group Spice Girls, Mel C (AKA Sporty Spice) enjoyed her share of musical superstardom. At the band's peak in the Nineties, the young singer's signature look featured baggy sweatpants, an assortment of tattoos, a nose stud and a gold-capped incisor, front and center in her mouth. Today, Melanie Chisholm is still singing — but now she's a mom, an amateur triathlete… and that gold tooth is just a memory. Not only that, her smile looks more evenly spaced and whiter than it did when she was referred to as the "tomboy" of the group.
What happened? In our view, it all boils down to changing tastes — plus a little bit of help from dental professionals. As the "wannabe" singer proves, there's no single standard when it comes to making your teeth look their best. Your own look is unique to you — and your smile can reflect that individuality.
For example, crowns (caps) are substantial coverings that may be placed on teeth when they are being restored. They are available in three types: gold, all-porcelain, or porcelain-fused-to-metal. The latter two are tooth-colored, while the gold is — well, shiny like gold bling. Which one is right for you? In many cases, it's your choice.
Likewise, dental veneers — wafer-thin shells that can correct cosmetic issues by covering the surface of your teeth — can be made in a variety of shades. Their hues may range from natural ivory to Hollywood white, and everything in between. What's the best color for you? Only you can say.
Some people opt for a "smile makeover" that uses small irregularities in the spacing and color of teeth to create a more "natural" look. Other folks want a perfectly even, brilliant white smile that dazzles the eye. Still others are looking to match or restore the smile they once had — perhaps even re-creating a signature gap between the teeth. As long as there are no other dental issues involved, the choice is yours.
So if you're unhappy with your smile — or if you feel it doesn't reflect the person you "wannabe" — why not talk to us about a smile makeover? Just call our office to schedule a consultation. You can learn more about this topic in the Dear Doctor magazine articles "Beautiful Smiles by Design" and "The Impact of a Smile Makeover."