Posts for: December, 2021
By Brittney Craig, DMD
December 12, 2021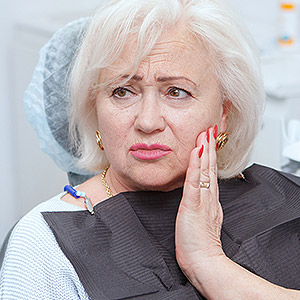 Although there are several potential problems people could encounter involving their teeth, gums or mouth, most fall into three basic categories. That's the finding of a recent survey conducted by the American Dental Association of more than 15,000 U.S. adults.
These categories are a triad of symptoms, each of which could arise from a variety of causes. If you're encountering any one of these, you should see your dentist as soon as possible.
Tooth pain. A toothache—or any form of pain from the mouth—could be sign of a number of possible issues. It could mean you have a decayed tooth, especially if the pain is sharp and localized. It could also indicate a gum abscess (accompanied by red and puffy gums), a sinus or ear infection, or inflammation of the jaw joints. The intensity, duration and location of the pain are all clues to its actual cause and what treatments it might require.
Biting difficulties. Does it hurt when you bite down? Among other things, you could have a loose tooth or one that's deeply decayed. The former could be the sign of advanced gum disease, which itself must be treated and the tooth stabilized (splinted) to other teeth. If the problem is advanced decay, you may need a root canal to remove diseased tissue from within the interior of the tooth, which is then filled and crowned to prevent re-infection.
Dry mouth. We're not talking about that "cotton mouth" feeling we all get now and then. This is a chronic condition known as xerostomia in which the mouth feels dry all the time. Xerostomia has several causes including smoking or treatments for cancer or other serious diseases. It might also be a medication you're taking, which has reduced your mouth's saliva production. Because dry mouth could lead to dental disease, you should take steps to relieve it.
Even if you're not having symptoms like these, there may still be something going on in your mouth that needs attention. That's why you should see your dentist on a regular basis, besides when you notice a problem, to keep your oral health in tip-top shape.
If you would like more information on potential teeth and gum problems, please contact us or schedule an appointment for a consultation.
By Brittney Craig, DMD
December 02, 2021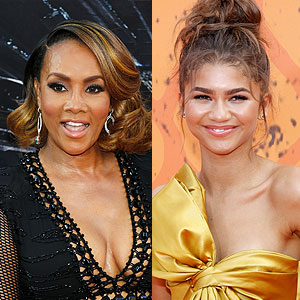 Kill Bill fans have been pressing for a third installment of the stylized revenge tale since Kill Bill, Volume 2 hit the theaters in 2004. Finally, filmmaker Quentin Tarantino is talking about the long-awaited Volume 3 as if it might soon become a reality. The third movie in the franchise would most likely focus on the now-grown daughter of the character played by Vivica A. Fox in the first two. Vivica recently made known that should Kill Bill, Volume 3 go into production, she thinks 24-year-old actress and singer Zendaya would be perfect for the role.
Although Zendaya is a few inches taller than Vivica, the two women have a few things in common. Besides being talented movie and television actresses who have won awards for their roles, they both have camera-ready smiles. And both Vivica and Zendaya can thank their dentists for helping their smiles be their best.
In 2016, Vivica told Dear Doctor magazine that her smile needed a boost, so she opted for dental veneers to correct gaps between her teeth—and she's very happy with them. "I love my veneers!" she exclaimed. Zendaya also had help in achieving her Hollywood-perfect smile. In 2011, early in her career on the Disney channel, she wore clear orthodontic aligners to straighten her teeth. To further perfect her smile, she visited her dentist for professional teeth whitening in 2016, inviting a film crew along to show how easy and effective in-office tooth whitening is.
But you don't have to be a celebrity to enjoy smile-enhancing dental treatments. They are great options for anyone who wants to improve the look of their smile.
Teeth whitening. If your teeth are looking yellowed, in-office whitening can make them up to 10 shades brighter in one visit! Some people prefer professional at-home whitening kits, which produce great results more gradually.
Bonding or veneers. For small chips and cracks, cosmetic bonding can cover flaws by adding layers of a tooth-colored material over the tooth. For bigger flaws, heavy discoloration or gaps between teeth as Vivica had, dental veneers may be the answer. These custom-made thin porcelain shells cover the front-facing surface of the tooth, hiding imperfections to give anyone a Hollywood smile.
Orthodontics. Crooked teeth can detract from the look of a smile. While traditional braces are an option, many people with mild to moderate alignment issues find removable clear aligners the perfect way to get the smile they desire with minimal impact on their daily activities. Clear aligners are very subtle and can be removed for eating and cleaning as well as for special occasions—or for filming scenes, as Zendaya knows.
Contact us or schedule an appointment for a consultation to see if professional teeth whitening, cosmetic bonding or veneers, orthodontics, or another dental treatment could enhance your smile. You can also learn more by reading the Dear Doctor magazine articles "Important Teeth Whitening Questions Answered" and "How Your Dentist Can Help You Look Younger."