Posts for tag: dental care
By Brittney Craig, DMD
August 14, 2021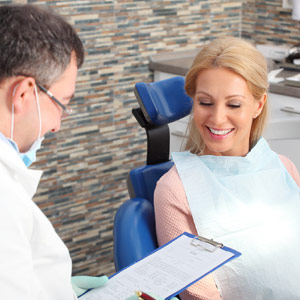 In an ideal world, your family's dental needs would mesh seamlessly with the family budget. Alas, it's not always that way, and it can often be a head scratcher figuring out how to pay for needed dental work.
You can reduce treatment costs with dental insurance, which could conceivably cut your bill in half. But dental policies often have payment caps and coverage limitations on materials and procedures. And unless someone else like an employer is paying for it, you'll have to subtract the premiums you're paying from any benefits you receive to reveal what you're actually saving.
Even with dental insurance, you can still have a remaining balance that exceeds what you can pay outright. You may be able to work out a payment plan with the dentist for extended treatments like braces, but this might not be possible in other cases.
That leaves financing what you owe with loans or credit cards. For the latter, it's highly likely your dentist accepts major credit cards. But since many cards charge high interest rates, you could pay a hefty premium on top of your treatment charges the more you extend your payments on a revolving account over time.
Your dentist may also participate with a healthcare credit card. Although similar to a regular credit card, it only pays for healthcare costs like dental fees. Interest rates may also be high like regular cards, but some healthcare cards offer promotional periods for paying a balance over a designated time for little to no interest. But late payments and overextending the promotional period could nullify this discount.
You might save more on interest with a loan that has a fixed interest rate and payment schedule rather than a credit card with revolving interest (although credit cards may be more suitable for smaller expenditures while a fixed loan works better for larger one-time charges). One in particular is a healthcare installment loan program, one of which your dentist might be able to recommend, which is often ideal for paying dental costs.
Paying for your family's needed dental care can be financially difficult. But you do have options—and your dentist may be able to assist you in making the right choice.
If you would like more information on managing your dental care costs, please contact us or schedule an appointment for a consultation.
By Brittney Craig, DMD
November 17, 2020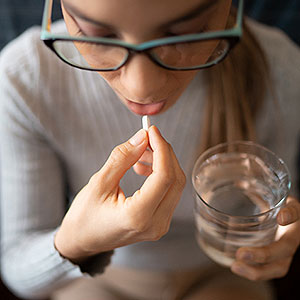 Undergoing dental work is for the most part a pain-free affair. But once you're home and the anesthetic begins to wear off, you may have some discomfort.
Fortunately, most post-procedure pain can be managed with non-steroidal anti-inflammatory drugs or NSAIDs. And while stronger versions of these pain relievers can be prescribed, you may only need one sold over-the-counter.
NSAIDs like ibuprofen or acetaminophen work by inhibiting the release of prostaglandins, substances that stimulate inflammation in traumatized or injured tissues. It differs in this way from the two other primary pain medications: Steroids act like natural hormones that alleviate physical stress in the tissues; and narcotics like morphine or codeine suppress the brain's reaction to nerve firings.
While these stronger types are effective for stopping pain, they can have several serious side effects. Narcotics in particular can be addictive. Although they may be necessary in serious cases of acute pain, most dentists turn to non-addictive NSAIDs first, which are usually effective with the kind of discomfort associated with dental work and with fewer side effects.
That's not to say, however, that NSAIDs are risk-free—they must be taken properly or you could suffer serious health consequences. For one, NSAIDs have a blood-thinning effect that's even more pronounced when taken consistently over a period of weeks. This can lead to bleeding that is difficult to stop and erosion of the stomach lining leading to ulcers. Prolonged use can also damage the kidneys.
As a rule of thumb, adults shouldn't take more than 2400 milligrams of ibuprofen or other NSAIDs in a day, unless otherwise directed by their doctor. For most, a 400-milligram oral dose taken with food (to minimize stomach upset) is usually sufficient to relieve pain for around five hours.
You'll usually avoid unwanted health effects by keeping within your dentist's recommended doses and taking an NSAID for only a few days. Taking an NSAID properly can help keep your discomfort to a minimum after dental work without the need for stronger drugs.
If you would like more information on managing dental pain, please contact us or schedule an appointment for a consultation. You can also learn more about this topic by reading the Dear Doctor magazine article "Treating Pain With Ibuprofen."