Posts for tag: tmj disorders
By Brittney Craig, DMD
March 07, 2021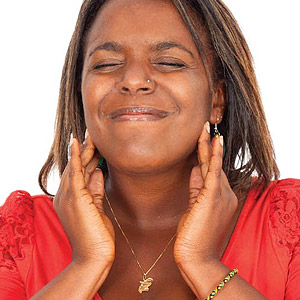 Chronic joint pain (temporomandibular joint disorder or TMD) in and of itself can make life miserable. But TMD may not be the only debilitating condition you're contending with—it's quite common for TMD patients to also suffer from fibromyalgia.
Fibromyalgia is a condition with a variety of muscular and neurological symptoms like widespread pain, joint stiffness, headaches and tingling sensations. These symptoms can also give rise to sleep and mood disorder, as well as difficulties with memory. Fibromyalgia can occur in both males and females, but like TMD, it's predominant among women, particularly those in their child-bearing years.
In the past, physicians were mystified by these symptoms of body-wide pain that didn't seem to have an apparent cause such as localized nerve damage. But continuing research has produced a workable theory—that fibromyalgia is related to some defect within the brain or spinal cord (the central nervous system), perhaps even on the genetic level.
This has also led researchers to consider that a simultaneous occurrence of TMD and fibromyalgia may not be coincidental—that the same defect causing fibromyalgia may also be responsible for TMD. If this is true, then the development of new treatments based on this understanding could benefit both conditions.
For example, it's been suggested that drugs which relieve neurotransmitter imbalances in the brain may be effective in relieving fibromyalgia pain. If so, they might also have a similar effect on TMD symptoms.
As the study of conditions like fibromyalgia and TMD continues, researchers are hopeful new therapies will arise that benefit treatment for both. In the meantime, there are effective ways to cope with the symptoms of TMD, among them cold and hot therapy for inflamed jaw joints, physical exercises and stress reduction techniques.
The key is to experiment with these and other proven therapies to find the right combination for an individual patient to find noticeable relief. And perhaps one day in the not too distant future, even better treatments may arise.
If you would like more information on the connection between TMD and other chronic pain conditions, please contact us or schedule an appointment for a consultation. You can also learn more about this topic by reading the Dear Doctor magazine article "Fibromyalgia and Temporomandibular Disorders."
By Brittney Craig, DMD
March 16, 2017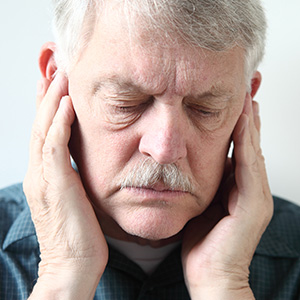 After ruling out other possibilities for your constant jaw joint pain, your doctor has diagnosed you with a temporomandibular disorder (TMD). Now that you know what you have, what can you do about it?
Unfortunately, it's not always an easy answer. Ideas about treatment are almost as numerous as theories on the causes of TMD. By and large, though, we can classify treatment into two broad categories: conservative and aggressive.
The conservative approach is the result of many years of experimentation and application; it's also much less invasive than aggressive treatments. For most patients, though, these treatments can offer significant relief from pain and dysfunction.
Conservative treatments are based primarily on the philosophy that the temporomandibular joint is like any other joint, and should be treated that way. Treatments include thermal therapies like ice or heat packs applied to the jaw, physical therapy (gentle stretching, jaw exercise, and massage) and pain and muscle relaxant medication. In cases where teeth grinding may be a contributing factor, we might recommend a bite guard worn in the mouth to reduce biting pressure.
On the other end of the spectrum are treatments like altering the bite or the position of the jaw. The purpose of bite alteration is to change the dynamic when the jaws are in contact during chewing or clenching, and reduce pressure on the joints. This is often done by reshaping the teeth's biting surfaces, moving the teeth with orthodontics or performing crown and bridgework. Another possibility, actually modifying the lower jaw location, requires surgery. All of these aggressive treatments are done in order of less to more invasiveness.
These more aggressive treatments, especially jaw surgery, are irreversible. Furthermore, studies on results have not been encouraging — there's no guarantee you'll receive relief from your symptoms. You should consider the aggressive approach only as a last resort, after you've tried more conservative measures. Even then, you should get a second opinion before undergoing more invasive procedures.
Hopefully, you'll see relief from therapies that have made a significant difference for most TMD sufferers. And that's our goal: to reduce your pain and dysfunction and help you regain your quality of life.
If you would like more information on TMD causes and treatments, please contact us or schedule an appointment for a consultation. You can also learn more about this topic by reading the Dear Doctor magazine article "Seeking Relief from TMD."
By Brittney Craig, DMD
May 29, 2015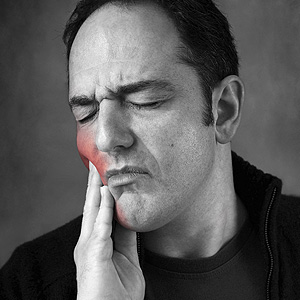 Have you noticed a clicking, popping, or grating sound when you open or close your jaw? As many as 36 million U.S. adults experience this phenomenon in one or both of the joints that connect the lower jaw (mandible) to the skull.
While the sounds may be disconcerting, there's generally no cause for concern in the absence of other symptoms. They're most likely caused by a harmless shift in the position of the disk inside each temporomandibular (jaw) joint, and it can diminish or disappear entirely over time. But, if you're also experiencing persistent discomfort, severe pain, or limited function in your jaw (which can include getting it "stuck" in an opened or closed position), then you may be suffering from a temporomandibular joint disorder — part of a complex set of conditions affecting one or both jaw joints, muscles and/or other surrounding tissues. (You may have heard the condition called TMJ, which is actually the abbreviation for the temporomandibular joint itself. Health care professionals prefer TMJD or TMD.)
Depending on the severity, TMD can interfere with your ability to speak, chew and even make facial expressions. The cause is unclear, but genes, gender, environment, stress and behavior are believed to play a role. It can also be symptomatic of a larger medical problem, such as fibromyalgia, which can produce pain all over the body.
Management Options for TMD
TMD traditionally was viewed as a bite problem (malocclusion) requiring mechanical correction — e.g., through orthodontic braces or surgery. But the current therapeutic model approaches TMD as an orthopedic problem (joint inflammation, muscle soreness, strained tendons and ligaments, and disk damage) and favors a sequence of conservative, reversible procedures — hot or cold compresses in the jaw area, soft foods, physical therapy/massage, medication, and/or a bite guard to decrease pressure on jaw joints from tooth clenching and grinding — prior to more aggressive, irreversible treatment alternatives.
If you would like more information about TMD, please contact us or schedule an appointment for a consultation. You can also learn more about the subject by reading the Dear Doctor magazine articles "Seeking Relief from TMD" and "Chronic Jaw Pain and Associated Conditions."